The winter is a time that many of us find harder – from keeping warm in the midst of soaring fuel bills, to getting Christmas organised! Something else that is more difficult in the winter months is driving. Here are a few winter perils to be aware of when you are using your car at this time of the year…
Low Sun – The sun is often low in the sky at peak travelling times during the winter and the glare from the sun can result in an accident if you are not careful. A pair of polarised sunglasses, taking extra care when on the road and using your sun visor are all ways to reduce the risk of an accident at these times in the winter.
Snow and Ice – This is something that can be very dangerous on the road, and gritters are often deployed to help protect the main roads and motorways. However, this also can bring its own set of problems such as debris flying up and hitting the windscreen. If this happens to you contact someone like this windscreen repair Gloucester based company www.ukautoglaze.com/gloucester/ who will be able to replace it for you.  If you are driving on icy roads take very good care and if it is too risky don't go.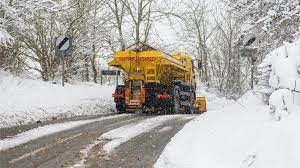 Heavy Rain – We often get times of torrential rain and this leads to visibility being poor and also areas of flooding. Be aware of any weather warnings that are out and also be aware that in wet weather you will have to brake sooner as the water on the road affects the stopping distance.