Many decide to live in park homes for the sense of community or to escape city life. It's a great option for those looking to downsize and release cash to enjoy retirement to the full.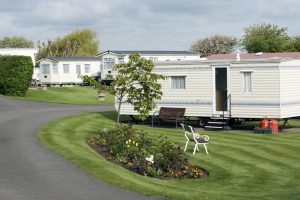 There's a great choice of locations and styles, such as those detailed at http://www.parkhomelife.com/our-parks/orchard-park-homes-gloucester-gloucestershire/.
The laws applying to park homes are not always the same as other types of housing, so ensure that you are aware of all of your rights and keep up to date as the law changes. The last major update was in 2013, but minor adjustments are made to add greater protection and improve and clarify laws every year.

Pitch Fees
You will be paying a pitch fee every year to rent the land your home is on. The site owner will give you at least 28 days' notice if the fee is to rise.
Your Local Authority
Since 2014, local authorities have had greater powers to ensure that site owners of Gloucestershire park homes and others are adhering to the terms of their site licence. If essential works aren't carried out, they can force the owner to comply. If they fail to comply, they may receive hefty fines.
Selling or Gifting Your Park Home
Your park home can be sold on the open market, and you can also gift it to a member of your family. Any site rules that conflict with the sale or gift of a home have been banned since 2013.
The site owner can't interfere with a sale, and they don't need to approve the buyer. The rules around selling or gifting your park home changed on 26 May 2013, and so the process is different depending on whether you bought it before or after that date.
If you bought it before that date, there is an additional step. The site owner will require a Notice of Proposed Sale Form completed by yourself and the prospective buyer.
Your buyer needs to confirm acceptance of the site rules, especially ones that relate to pets, parking and resident age. If the site owner objects and can prove that the buyer doesn't meet their rules, they can ask a tribunal for a refusal order. They have 21 days to apply for this and to tell you they have done so. If they fail to do this, you can go ahead with the sale.